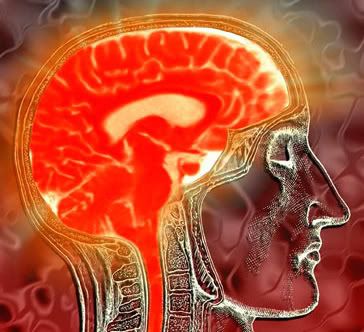 it has been a long 48 hours.

& still no cream if you can believe it.

crazy.

outside it is snowing, big & fat & wet, it is tax day, for those of you who are stressing, but then again, a sunday, so a reprieve, a refuge

it's so weird how your mind . . well, i don't have to go much further than that . . it's so weird how your mind . .

can change things from the most deliriously yummy thing to the most abandoned tundra of despair . . like this snow in what should be spring.

I love blizzards. I love submersion, deep dark quiet, like the bottom of the ocean, like the inside of a conch shell, obliteration washing over me . . I want so much to be dissolved . . take me . .

so it is sunday & I am alone for the day w/ pdaddy & there are no plans, this is what I live for

but we have been in this lockdown position since the cream incident, so trivial but now so primal like we are the last man & woman on earth deciding the future of the whole new world.

we were moving towards this moment of physically manifesting our union like spontaneous ignition from the first minute we touched each other, so why does me moving JUST my clothes in, bunches of clothes right from my closet to his, with hangers dangling, cause such crust to form on our hearts . .

I sat in on a weekend intensive in the fall called AWAKENING THE MIND lead by Dan Siegel, a teaching psychiatrist & neurobiologist from UCLA & John O'Donohue. an Irish poet & ex-Catholic priest, that looked at the natural instinct of the mind to seek out meaning, larger meaning, from just walking through life . . I mean why do we look for something deeper, something hidden, something more, when all we need to do is, in my situation, see that the need for cream has gone unmet, and go and get it?

(which by the way, I did do & I put my boots on over my pajamas & went back to my house to get the extra coffee beans & my kundalini mantra just for extra protection on the trip back to the temple & pdaddy)

At that weekend retreat, Dan explained that there are two contrary movements going on in our brain as we go through life:

*experiential: our brains experiencing everything new & wondrous . . he configured this as a growing upward motion, like seeds or grass, coming up into consciousness like you couldn't stop it for anything

& then there was *memory: what we already know, where our mind skips ahead to, oh I know how that works & you move on to the next thing, & this was a counter motion, clamping down & stopping the growth of experience

like you see a horse running through the field & you begin to feel the exhilaration & move towards it & your mind goes, oh that is a horse, I've seen that before & in your head you see an old horse, one from years ago & the exhilaration stops, it's lost like the dream upon waking . .







so pdaddy & I have been stuck, right in middle of our delight in each other we lost the horse we could have been riding together, lost in our own private moving in together hell of the past . .

even though we knew better.

I felt the love stuck in my chest where my heart should be & it hurt not to give.

I couldn't be compassionate, my arms wrapped around myself.

I brought back the mantra in the snow (& the coffee & the cream) & scraped us into some kind of form that resembled two light beings and placed us gently on the pillows.

& I said to mr pdaddy, not because I am so wise but because I was so desperate:

something like


you can't do it (love) the way

you think it should be

you have to turn down the volume of you

& feel the kiss coming

if I think I know how it should be

I don't get any

I have to get really quiet with Love.

Pdaddy is a brave man.

We're so much better now.

Still snowing.