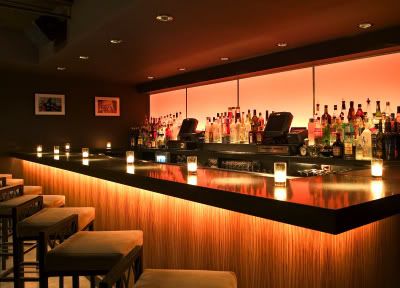 ****disclaimer: although seemingly a digression from my usual menu of love, the blog below was written in a divine state of the most exquisite & forgiving & non-judgmental appreciation of everyone concerned****

regardless what you all may be thinking, being in The Love Artist entourage does not guarantee entrance to all of the coolest parties in nyc. i know, i know, hard to believe

after the opening at the Chelsea, pdaddy & i (& the rest of our entourage: holly jee & matt & my daughter mara & her friends & assorted other essentials) were denied entrance to the Star Lounge (obviously a grave misnomer) . . . let me clarify – i, the Love Artist, was, of course, given a little business card that read ARTIST that gave me full access to the bar & it's liquor but no amount of adorable cajoling could get any of those sweet muscle guys at the door to believe that my group/family/loved ones were the art itself & therefore an imperative ingredient to the evening of art being heralded below . . . or whatever it was that happening in the magical kingdom below

ps . . . pdaddy & holly jee & I squeezed in much later (the kids, pout, went off to eat cupcakes somewhere & my poor matty left in his altered love state to take the subway to astoria) after the shadow of love's darkness team at the door lost their imperial power & it was decided that the $50 cover fee could be lowered arbitrarily to $10 (neither pdaddy or holly jee paid this awkward fee I am happy to report) & the open bar of course still open but in a completely other kind of way . .

we all thrashed around together on the dance floor, pdaddy was encouraged (by the love artist) not to take his shirt off, holly jee got lucky with a smartypants burlesque babe & the love artist got just the tiniest bit moody because, of course, it was way past her bedtime & she was fairly altered & somewhat hyper-sensitized (much like matt, i am sure) by a whole lotta lovin & much to her chagrin, she really can't tolerate even the tiniest smidgen of alcohol . .

she was, however, able to convince the fancy mr pdaddy to spend the night in rm 322 at the hotel Chelsea & sequestered him away & was able to reserve the bed by the window long before the lost boys & girls returned . . .

***********************



THE ULTRA FAMOUS INCREDIBLY CHIC CHELSEA HOTEL BAR


from the hotel Chelsea blog (circa 2005)

There's a nightclub in the basement of the Hotel Chelsea. Most everybody who lives in the hotel would rather have a laundry room, or something practical, but instead we've got a trendy nightclub where hardly any of us ever venture. (A real A list place. I saw Monica Lewinski go in there!) I went in Serena's once just to see what it looks like, and—surprise!--it looks exactly like a basement, with low ceilings and exposed pipes. But besides that, it's nicely decorated, in red and black like a lot of clubs these days. I have to admit they did a good job with it, under the circumstances.

The club was started by Serena—I forget her last name—who actually lived here for a time, maybe she still does, in order to cash in on the hipster cache of the Chelsea. Serena herself no longer owns the club, however. She sold it, hopefully for big bucks.

One night recently, a thin, pretty, young blond woman, in Manolo Blahnik heels and a sexed up dress, burst through the front door of the hotel, and came running frantically up to the desk. "Please don't send hotel guests to my club!" the woman said, hysterically. She was apparently the hostess at Serena's.

"People come downstairs and ask where the bar in the Chelsea Hotel is," the desk clerk said, matter-of-factly, "and so I give them directions to Serena's."

"Oh, my God! Please don't do that anymore!" the woman shrieked. "There's who's already been drinking! And he's wearing a Kentucky Wildcats sweatshirt! . . . .