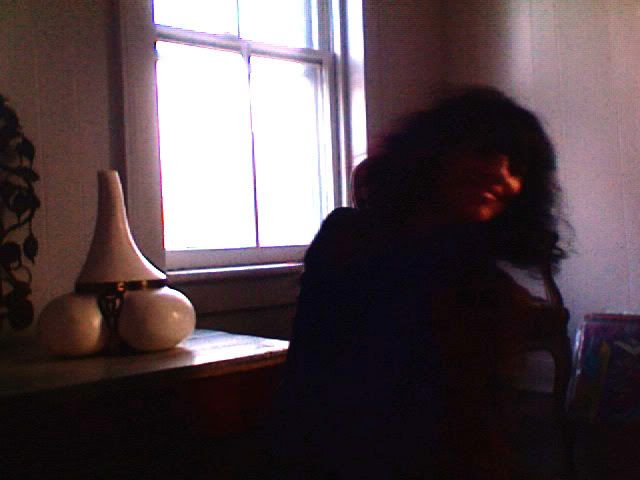 there is a sinking down inside the body that enables us to open the door to creativity. there is information inside of us that is trying to speak. essentially there are always two things happening simultaneously: one, we are experiencing & two, we are remembering

this is how we make sense of what we are experiencing: we remember something & this something creates order of what we are experiencing


the problem with memory is that sometimes it "corrects" experience so that we feel safe. it creates order where perhaps there is none. sometimes it creates a lack of safety when there is actually nothing to fear


the problems with memory in regards to creativity are legion & yet it is still so essential. it is what makes us who we are. the way to deal with memory in a way that thickens who we are, in a way that makes us more substantial & more textured without killing the immediacy of our experience is by utilizing what Buddhists' call detachment

this detachment is also an important component of one of the most important tenents of the True Love Project:
equal value ~ everything (& everyone for that matter) of equal value, everything essential, no over-valuing good or beautiful or light over bad or ugly or dark


if there is detachment in regards to memory then experience can filter in at it's proper pace instead of being compressed & altered by the past

use the example of preparing food. you begin to cut the tomato & you are struck by the intensity of the red, the feeling of the skin of the fruit giving way under your fingers, the sight of the seeds spilling out under the cut of the knife. this is all experiential, sensory information arriving fresh to your being. it could be anything in front of you. you do not have to have prior information in order to appreciate the splendor there

however you have a recipe in mind. you are preparing salsa. perhaps this is something you have prepared before or maybe you are following a recipe. you need to search inside of you for this information or you need to read out of a book (which is an action that activates memory). this interrupts the inward, direct flow of experience

this in & of itself is not a problem for creativity. it is a huge treasure box of inspiration, pungent with imagery, emotional fragrance, narrative and abstract content

the problem is the speed of memory. this where the need for detachment comes in. because of the intensity of memory:
memory

(at least the memory that sticks with us, thankfully there are the memories that wither and fall away over time)
has a tendency to ferment in our consciousness – the sad becomes sadder, the beautiful & tragic become more beautiful and more tragic
memory is concentrated stuff, it only takes a little bit to color the whole present

another interruption of memory on creativity is the phenomenon of the trigger. although memory is not always activated by a trigger, we are such porous beings & our brains have such a huge capacity for storage, we don't always have an accurate method of storage & retrieval. memories are often hidden away deep within us. we don't remember them until something sneaks up on us. they don't call it a trigger for nothing . . . a slight experiential, sensual moment can open the floodgates of emotion, your whole experience can turn on a dime and you are suddenly & completely in the past . . .

we are not discouraging memory, as a matter of fact we are encouraging it. what we are encouraging here in the School of Invisible Art is a mastery of the memory field.
mastery not subjugation
think of your memory in two ways (for now): like a wild horse & like a small child. for simplicity's purposes this is the combination of techniques i am asking you to use: a sweet calling forward and a steady gaze, a delicate but authoritative tether, a firm belief in the path & a respect for wandering, a lack of judgment on trauma, intense experience & boredom

i want you to call memory forward courageously but do not be surprised by the extreme wild approach.
keep eye contact
Your feet are open & relaxed to the earth. you can be touched but not moved from this connection. you are the master but you are so in love with experience that everything is cherished


& you realize by this inclusiveness that you are cherishing yourself
& that, by cherishing yourself, you are calling your creativity & intuition forward. & now the lushness of life will begin & you will be able to use this for your work


from "how to be a love artist" ~ a work in progress


xxxxxxx