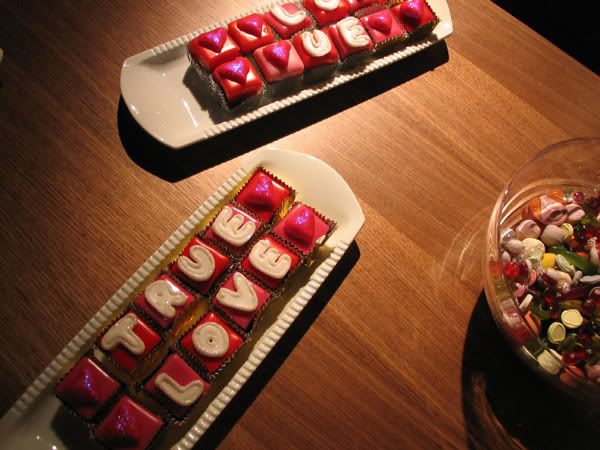 i am embarking on treacherous waters today (& almost every day) by doing my daily love calistenics of reaching way outside the box, my box (& there is absolutely no ribald pun intended, well actually . . maybe) . .

if we are to continue the estimable dr cousens' argument that, although one "can transform any edible item into a higher vibration food
why not seek & eat the highest vibration food to begin with . . "

can we truly translate this to love nutrition?

this is a theory that i have been mulling over

i was even heard to exclaim (on a date, of course, high out of my mind after a 10 day detox) in juliano's raw in santa monica:

why eat regular (love) food when you can eat super (love) food?

the equation being that if you subtract the amount of energy that it takes to assimilate food into nutrition within the body from the amount of energy that is potentially available in a food substance . . . that is what you have left to use or spend

i.e. meat takes 90% of the energy it offers just to digest, therefore there is only 10% of it's vital resources left to do anything with, about enough energy to wag your tail a few times, if that

so if we eat pure live food, it takes 10% of its vital energy to digest & assimilate so we get 90% life force to play with

now i love that equation & i have lived it enough to know it is:

exciting
& utterly life altering

as much as i believe this, that eating the optimum level of nutrition, whether it be love nutrition or food nutrition, gives you the most accessible energy to be creative, to be truly intimate


but
i am not living this lifestyle 100% of the time

why?

because i love the friction of grit, i love the flexibility of downshifting, i love other in every form
i understand this is a slippery slope
maybe i am deluding myself, but i believe in the (love) calistentics of surfing the moment, of having a basic skeleton of internal discipline & also the ability to show up bright eyed & bushy tailed for the forbidden

i admit that the only way i can feel good about this right now, is because i have done my time (& there is more to be done always) refraining from a good many substances

love & intimacy & sex at the top of the list

so i have had the training to look at my cravings & sit in the discomfort, in some cases for years, of not getting what (I thought) I wanted

i am beating around the bush here (again not a ribald pun . . well maybe)

all i am saying here, for today, is sometimes i like to eat (love) the difficult to digest &, while clearly not jesus
sometimes i think it is worth my energy to transform what may be judged as junk (food) (love) & to bring it onto a higher plane
i am the love artist after all
it is my duty to the world to make silk (love) purses out of poor maligned sow (love) ears
i love my job